Guaranteed RV Park Broadband Internet Access is Here!
Any Park. Any Where. 100% Wi-Fi Coverage.
Today fast internet access for RV Parks and Campgrounds is a necessity, not just a nice to have amenity. We help you provide quality internet access to all your campers. Broadband internet access and Wi-Fi for RV Parks and Campgrounds of all sizes and locations.
Guaranteed 1000+ mbps Broadband Internet Access
The FCC's definition of "Broadband" is a minimum of 25Mbps of download speed.
Many RV Parks and Campgrounds were built out prior to the introduction of live and streaming video content.  With older systems and networks the attempt to stream lie TV and other video content usually makes the system unstable and unusable at times due to the huge amounts of bandwidth or data which are being consumed by your campers.
At RVParkTV we have partnered with the ONLY MSP (managed service provider) in the industry which can deliver the Broadband speed and access to your park and provide your guests with an unprecedented technology experience!  Providing your guests with the results they want and a guaranteed guest satisfaction!
100% Coverage
Wi-Fi Networks
RVParkTV.com specializes in designing & implementing Wi-Fi network systems for all size parks, small to large.
Whether it is a local network or a multi-park network, we can provide a solution to meet your parks business and technology needs.
From simple systems, large multi point networks, or state of the art "In Pedestal" Wi-Fi networks, no job is too small or too large for us to handle.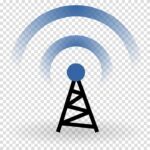 High Speed Internet Access
At RVParkTV.com we are a Technology Connections Depot of carriers and service providers from around the world.
Much like your Independent Insurance agent represents multiple Insurance providers, we also represent all of the major and many of the "Tier 2" Internet providers.
We listen to understand your business needs and then source it, help you contract it, and manage your project to bring it online so you can get on with business.
Find out what services are available for you by clicking on the link below ...
Ask how you can get Broadband Internet Access for your RV Park or Campground with $0 Upfront and $0 Maintenance
or fill out the form at the bottom of this page.
Ready to find out more?
Call 800-951-1979 today
or click on the button for a free quote!