Are You Ready to Take a Bite Out of the High Cost of Cable?
Ready to find out more?
Call 1-800-951-1979 today for a free live demo!
RVParkTV.com is an Audio/Video Contractor that specializes in:
Our goal is to first bring you seamless TV, internet, and wi-fi services that entertain your campers and staff at an affordable price and then provide you with fanatical 24/7/365 customer service after your system is installed.
Streaming TV and Video Content via Wi-Fi
Stream Local High Definition Channels and other video content over your Wi-Fi network.
$0 Monthly Programming Costs 
No Trenching or Cabling
DIRECTV
The Ultimate HD Entertainment Experience. DIRECTV gives you the flexibility to offer the quality entertainment your campers want at the affordable prices you need. Bring a more enjoyable, a more affordable, entertainment experience to your park today.
DIRECTV's free-to-guest solutions will help transform your properties, help reduce servicing costs and provide the ultimate entertainment experience for your park. Ask about equipment subsidies.
RVParkTV.com partners with the best internet providers in your area to bring you the right internet access for your property.
AT&T
Access Parks
SigmaWiFi
CenturyLink
COMHOME
Frontier
Kinetic by Windstream
HughesNet
ViaSat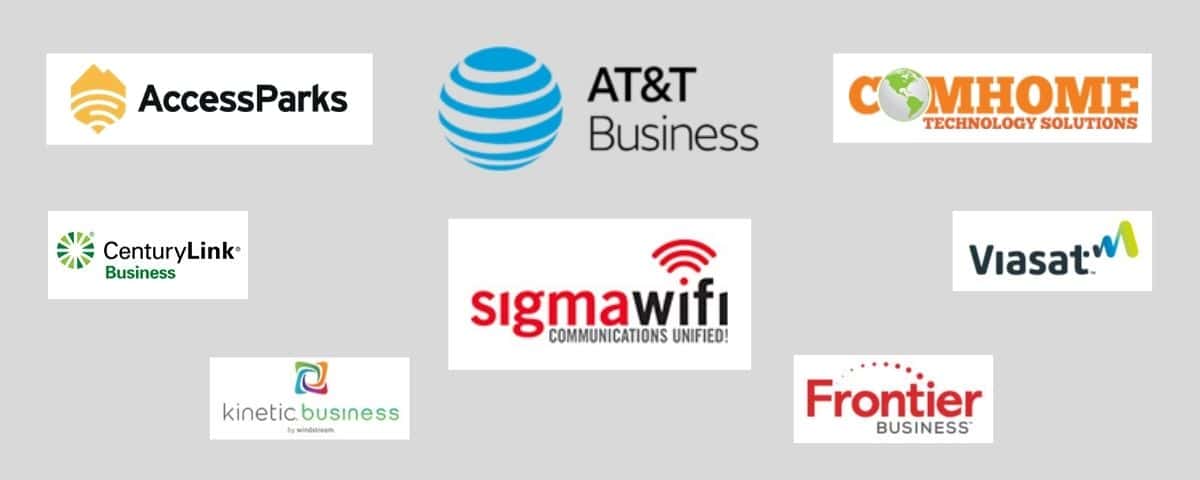 The #1 asked for amenity by travelers and hospitality guests is Wi-Fi. Is your Wi-Fi strong enough to satisfy your guests? Delivering a secure and reliable Wi-Fi connectivity is now an expectation and an integral part of delivering a quality guest experience.
Simple, Reliable, Adaptable
Wi-Fi that supports streaming video
High-capacity/High-density connectivity for meetings and conference rooms
Quality Connectivity regardless of topography or property size
Secure access for guests, staff, maintenance, and video surveillance cameras
Imagine a wi-fi network with the bandwidth to satisfy all your guests with no dead spots regardless of topography or size of your facility. Now imagine one at a price that fits your budget. Maybe even one that is a profit center for you.