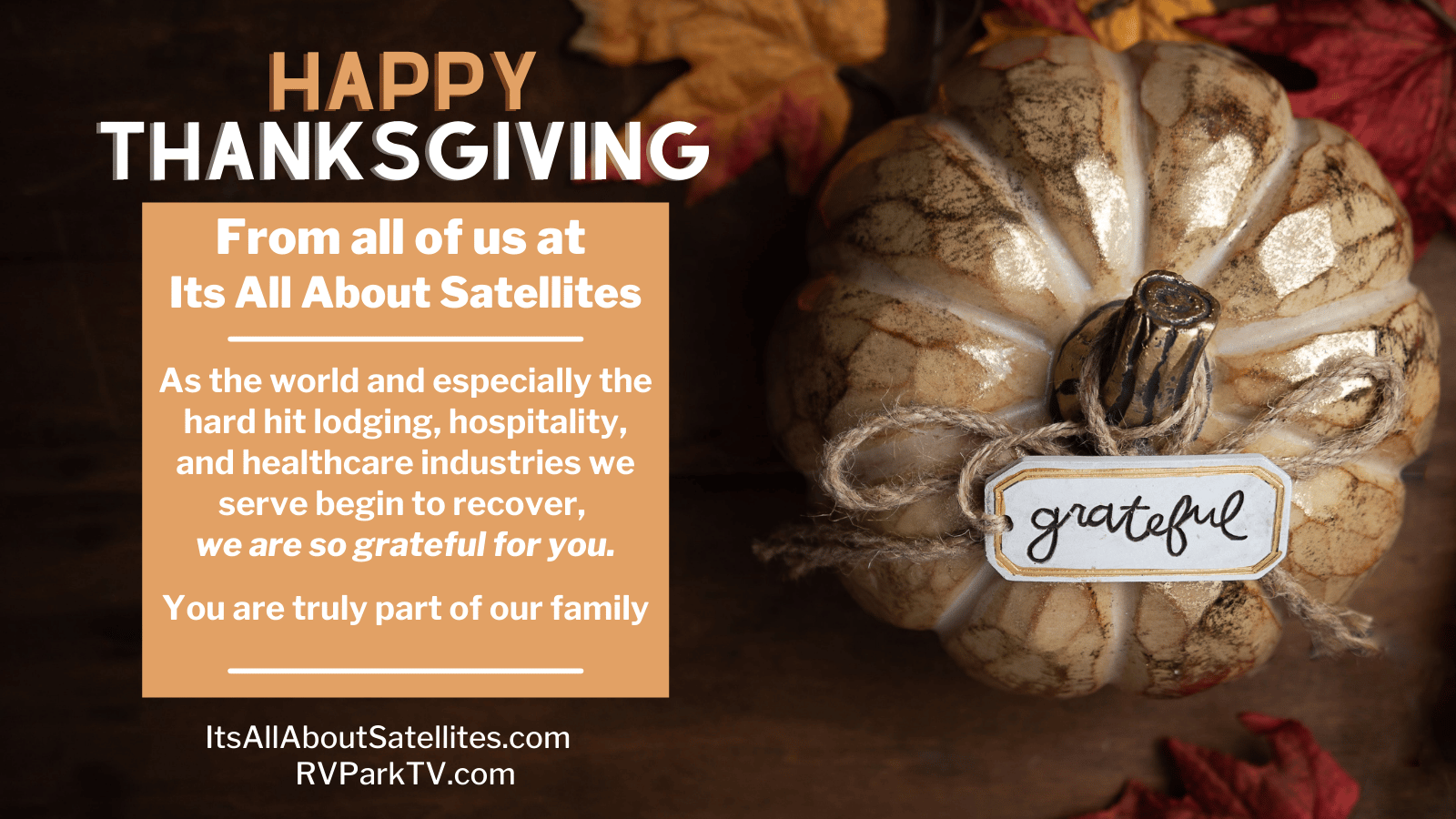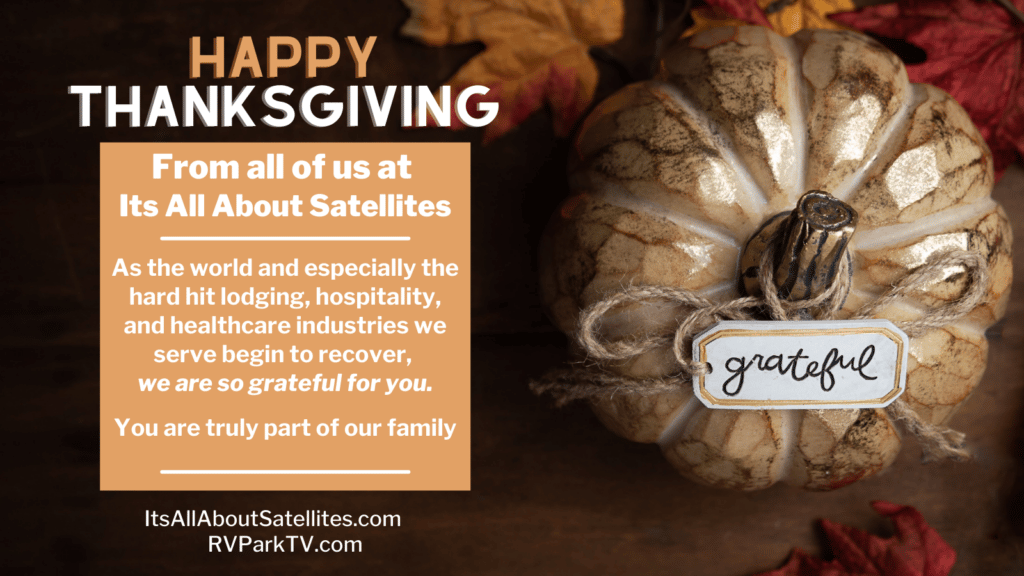 2021 Has Been a Record Year for the Outdoor Lodging and Hospitality Industry!!
At RVParkTV.com by Its All About Satellites we are so grateful to have been part of your lives and businesses this year. It has been both a stressful and exciting time for the industry as you experienced a record number of campers in your parks.

We are happy we get to continue to provide you with products and services that increase camper satisfaction and park profits in 2022 and beyond.
Have a safe and enjoyable Thanksgiving!
If you need TV Systems, Broadband Internet Access, or Wi-Fi Networks installed before the end of 2021, call Barry or Ted at 800-951-1979!
Sincerely,
The RVParkTV.com by Its All About Satellites family!!