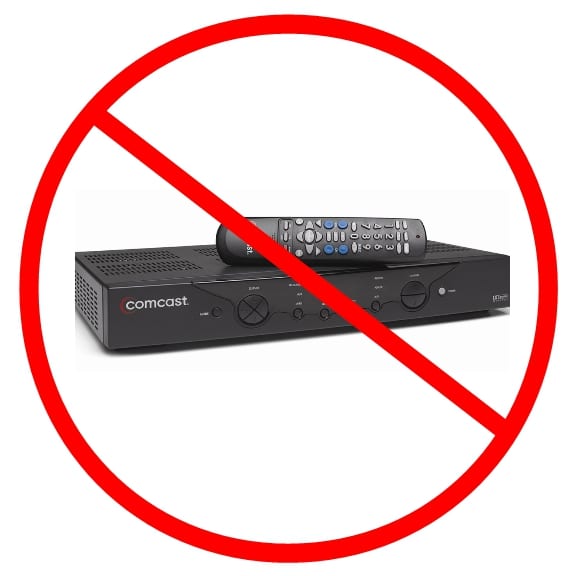 When it comes to TV for your RV Park,
Just Say No to Converter Boxes!
For the past 3 years, Cable companies have been informing RV Parks and Campgrounds that they are (finally) moving to an all-digital TV signal and eliminating analog Cable TV services. Some are even eliminating wired TV services altogether.
One of the biggest concerns RV park and Campground owners express to us about your TV systems at industry conferences is the requirement from cable TV companies for you to distribute converter boxes to each camper that wants to use your TV system
RV Parks and Campgrounds are being forced to:
Give converter boxes and remotes to each camper
Pay an upfront cost for the cable company to deliver fiber to your park
Pay additional costs for new equipment for the headend to accommodate the digital signal and converter boxes
Cable TV Converter Boxes are a Headache that Cost Parks Money
The cable companies requirement for converter boxes are the number one complaint that parks give when calling us about their TV systems. Park owners tell us that the costs to you go beyond just the upfront equipment costs.
Time –
Hours spent by you and your staff checking converter boxes out and back in
More Time –
Hours spent showing campers how to hook up the converter boxes and answering questions
Even More Time and Money –
Recovering boxes when campers leave with them
Money –
Replacing converter boxes and remotes that campers take with them
Insult to Injury –
Time spent ordering, restocking, re-authorization of the new converter boxes
So What is the Solution for RV Parks
The COM3000 and COM3000 Lite from Technicolor
The COM3000 works on the existing cable plant in your park without the need for a converter box or set top receiver so you don't have the hassle of the converter boxes & remotes or the substantial additional costs of new fiber being run.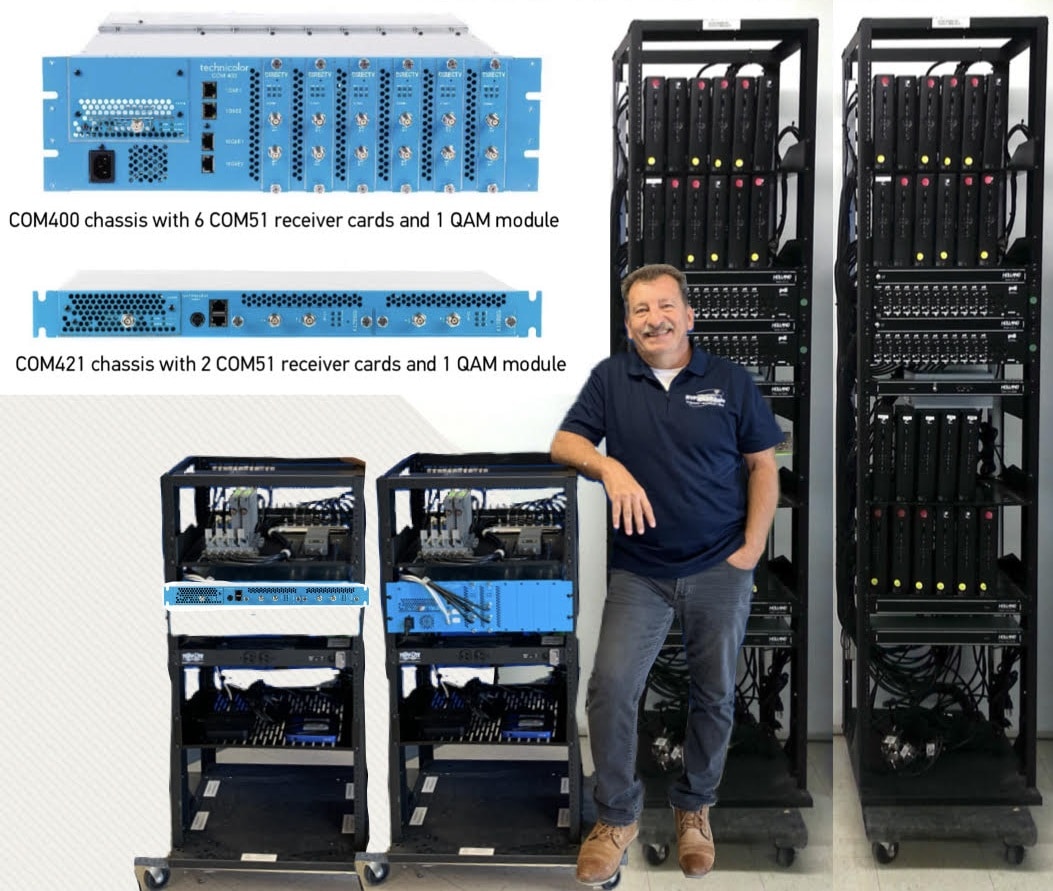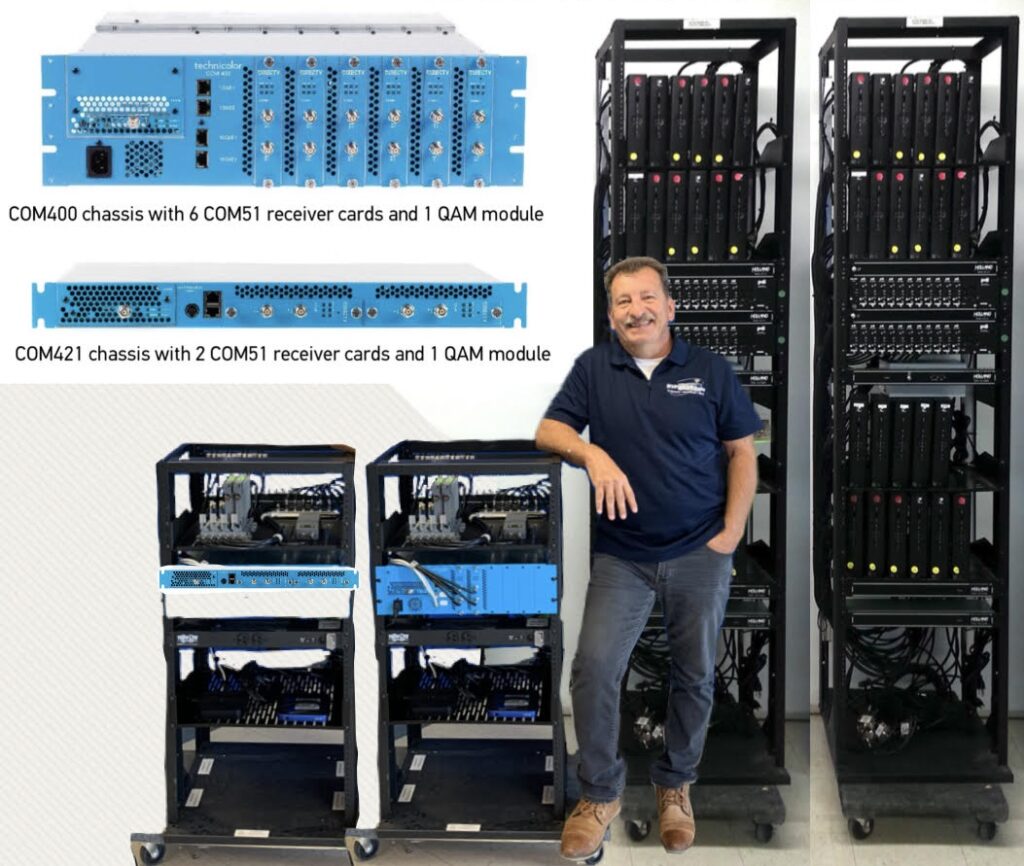 The COM3000
More Channels in Less Space – up to 138 Channels in just 3 RU of Rack Space
Save Energy – Just 225W of power consumption – 37% less than DISH SMARTbox
Remote Management – Access system via web interface
Half the Price of a COM1000 headend and comparable to DISH's SMARTbox
Programming packages from just $5.19 per unit per month including all local channels
Next Generation HD and 4K Headend Video Solution for Your Park
The DIRECTV COM3000 Headend takes the next step in providing the TV experience your campers are asking for. DIRECTV continues to change the world of video with the launch of COM3000. This is the third generation of our DIRECTV for Business video headend. With it, RV Parks, Campgrounds, and other Lodging businesses will get more channels than ever. Plus, they'll find it's easier to customize.
The DIRECTV COM3000 Headend can deliver up to 138 HD channels, including 4K HDR programming. And RV Park and Campground owners can add channels one at a time, including their own in-house and over-the-top (OTT) channels.
The platform can also help businesses prepare for the future of video programming delivery through easy customization. As business and entertainment needs evolve, RV Park and Campground can download software upgrades, instead of installing costly hardware.
The COM Lite
When it reaches full availability in the market this summer, the NEW COM3000 Lite will give your park access to up to 46 channels in just ONE RU of rack space. That is 1.75 inches!!!! Both hardware and energy costs will be substantially reduced from even the industry leading COM3000!
MORE INFO TO COME!
Have Your Own In-House Channel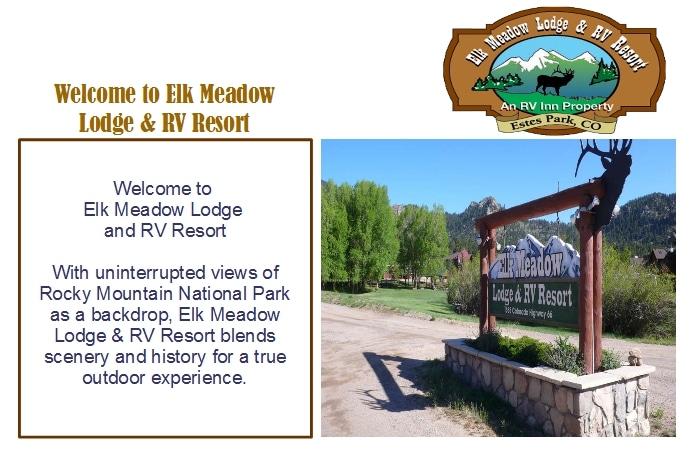 Advertise your park amenities, local business, and educate and inform your guests
The COM3000 has the ability to utilize a Welcome Screen Channel that can be used to promote amenities at your RV Park or Campground

The COM3000 has the ability to insert local programming (produced in-house) such as ads for your local pizza place or restaurants. The locally inserted programming will be static pages and you can rotate several images or videos on a single channel.

To learn more about your TV system options,
the COM3000 Headend, or to schedule a site survey
Call 800-951-1979 today
.